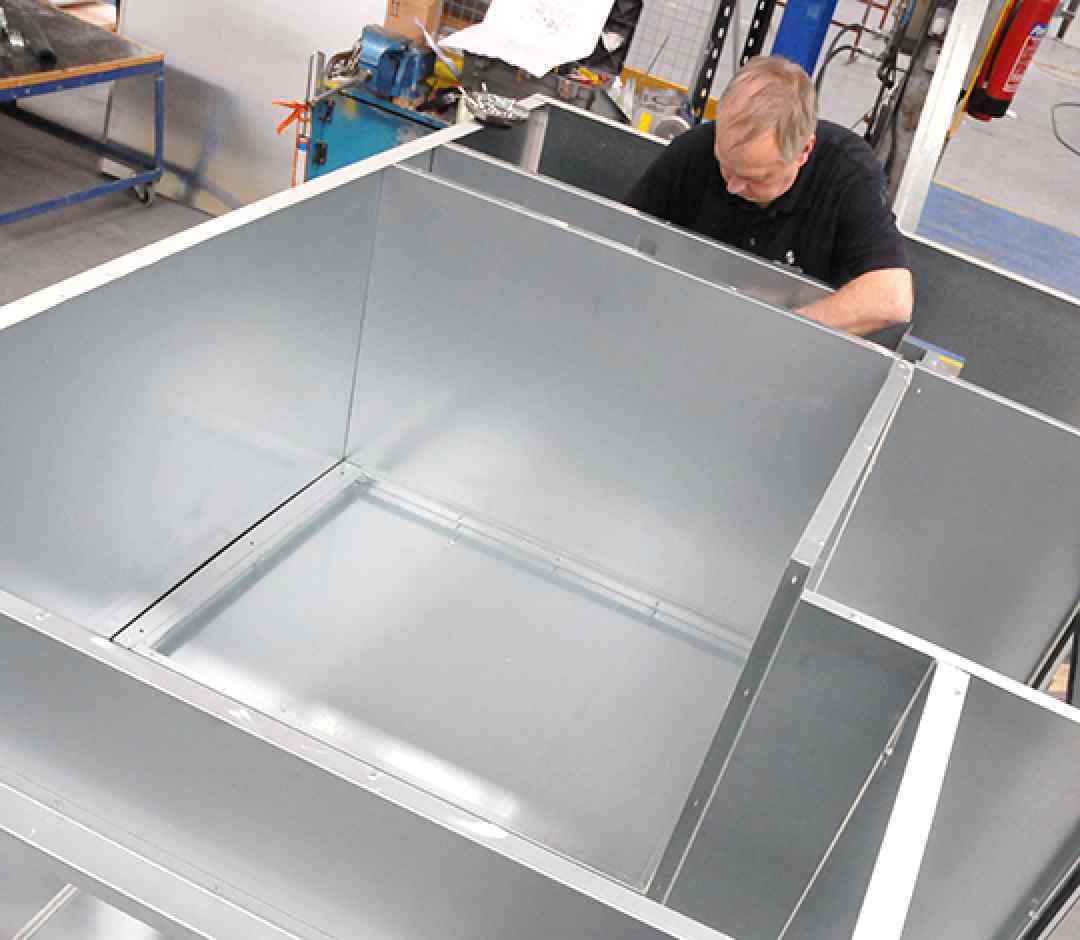 'FreTec- r' Rooftop/External Packaged Cooling
---
With over 45 years expertise in delivering large rooftop/externally positioned, fully packaged cooling solutions, our data centre cooling technology is specifically designed to meet the most stringent needs of today's high performance Data Centres.
Our fully packaged, self-contained solutions provide the widest use of free-cooling but also have the backup of being able to deliver part or full mechanical cooling - as and when needed.
Packed with the latest cooling technologies, these self-contained, highly reliable units can deliver cooling capacities from 10kW up to 360kW and are specifically designed to match the demands of any size Data Centre.
Each of our Rooftop/External packaged Data Centre cooling solutions are individually manufactured to meet the exact needs of each individual Data Centre and we pride ourselves on delivering exactly the right energy saving, high performance, high efficiency, high quality solution.
Features:
Modular, self-contained design-incorporating all necessary equipment
Extensive use of free-cooling capabilities-dramatically reducing energy consumption
Extensive range of capacities available from 10kW to 360kW
Low installation costs (arrives pre-tested and pre-commissioned)
Direct free-cooling for up to 90% of the year therefore, minimum mechanical cooling necessary
High efficiency EC Fan technology
A range of filtration options available up to EU7 grade
Low running and maintenance costs
DX and Chilled Water configurations available
Contaminant monitoring options available
Benefits:
Lower capital investment than with conventional indirect free cooling systems
Dramatically lower energy consumption compared to conventional systems
High energy efficiency through the direct use of free outside air for the majority of the time
Substantially increased life span of the cooling system
Minimum utilisation of integrated mechanical cooling elements
Maintenance conducted outside of the Data Centre
Extended service interval - lowering on-going maintenance costs
N+1 resilience achieved at much lower capital cost
For comprehensive product details please download a copy of our brochure.