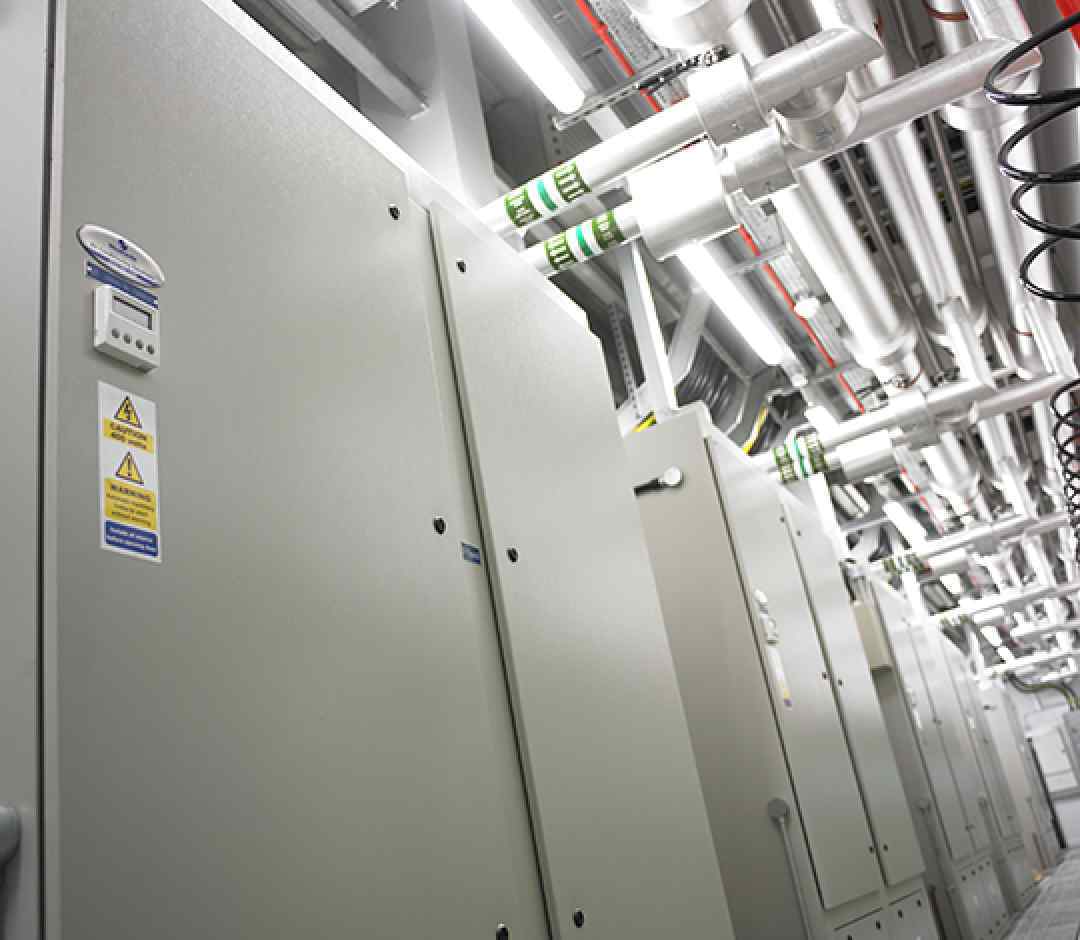 video:
Video Description:

Data Centre Cooling Unit Construction Timelapse for a Global Data Centre Company
'FreTec' Direct Outside Air Cooling Solutions
---
The rising costs of energy and the drive to be greener are resulting in greater demands to conserve energy, particularly within the growing IT Mission Critical environment.
Cooling data centres accounts for approximately 40% of the total energy usage per annum so, finding a cooling solution that can minimise energy consumption and provide an environmentally sensitive solution makes perfect sense.
When it comes to minimising energy consumption and costs associated with keeping a data centre at optimum temperature, utilising modulating quantities of direct free cooling offers the potential of saving up to 90% for energy usage- especially in moderate and cold climates.
Using highly filtered outside air is a tried and tested way of cooling Data Centres and can be utilised for the majority of the year. Also, by utilising the highly filtered direct free outside air, condenser, compressor and fan operation is kept to an absolute minimum- all year round.
Utilising direct outside air, particularly within moderate or cool climates, can also result in considerably extending the lifespan of the cooling equipment. Perhaps that's why the likes of Google, Microsoft and Amazon utilise direct outside air cooling solutions.
At Weatherite, we've been designing and manufacturing direct outside air free cooling solutions for over 30 years and have over 12,000 units currently in operation.
Features:
Extensive use of free-cooling capabilities-dramatically reducing energy consumption
Extensive range of options to suit most data centres
Free-cooling for up to 90% of the year minimum mechanical cooling
Variable air flow technology
EC Fan technology
A range of filtration options available up to EU7 grade
Low running and maintenance costs
Reduced PUE
Top up cooling by DX and Chilled Water configurations available
Benefits:
High energy efficiency through the direct use of free outside air
Dramatically lower energy consumption compared to conventional systems
Lower capital investment than with conventional indirect free cooling systems
Minimum utilisation of mechanical cooling elements
Substantially increased life span of the cooling system
Extended service interval - lowering on-going maintenance costs
N+1 resilience achieved at much lower capital cost
System Options:
Can be installed internally or externally
Left or right hand versions
Up-Flow or Down-Flow versions
Available in Direct Expansion (DX) and Chilled Water (CW) configurations
Filters G4 up to F7
Cooling range from 8kW to 125kW
Humidity control options available
For comprehensive product details please download a copy of our brochure.