New Adiabatic Free Cooling Solution From Weatherite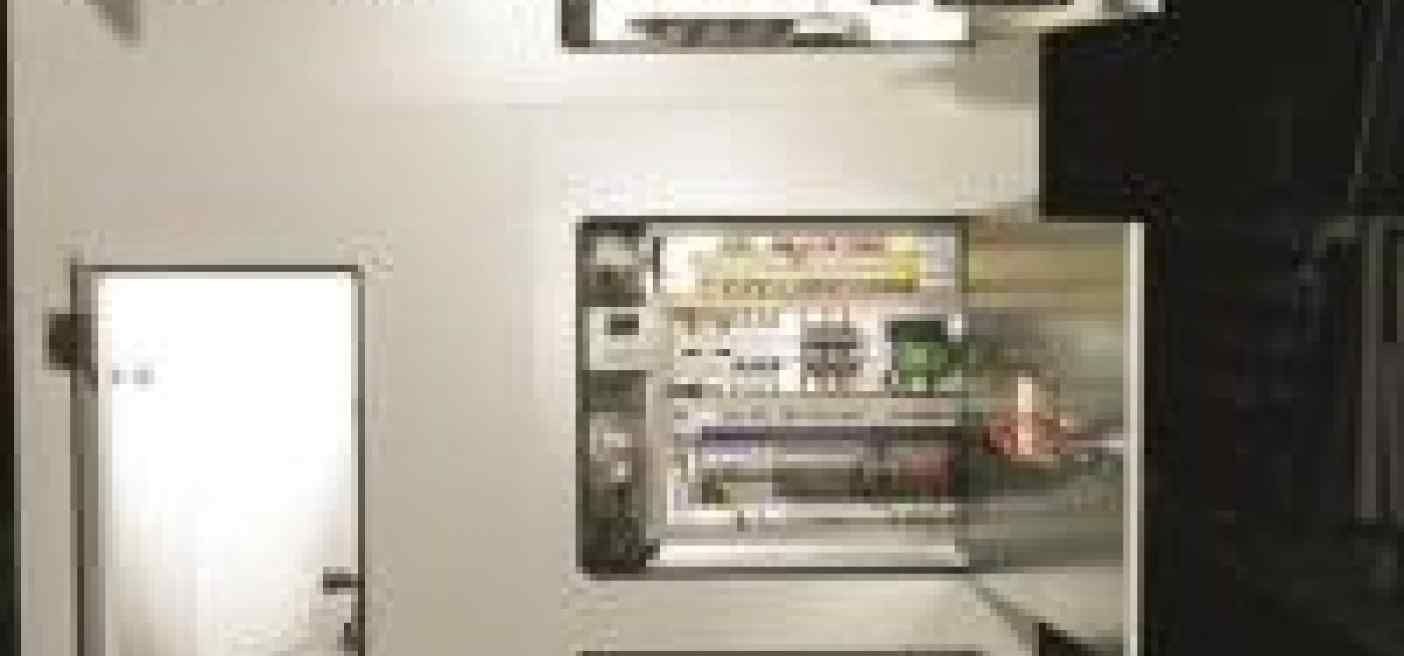 Weatherite Manufacturing has launched a new Direct Adiabatic Free Cooling system that offers significant savings on energy usage, capital costs and CO2 emissions in Data Centres.
The new Adiabatic Direct Free Cooling range, was launched at Data Centre World 2014, takes the cooling process even further, as it opens up additional opportunities to save on capital equipment expenditure, on-going operational costs and of course, energy usage.
This new range of modular adiabatic cooling units offer the Data Centre market an energy efficient option that, using the ASHRAE allowable conditions, delivers a cooling solution within the UK without the need for any supplementary mechanical cooling.
With the increased thresholds on temperature and humidity control bands, the additional cooling effect from adiabatic cooling can be used in place of traditional mechanical cooling which further reduces carbon emissions, energy usage, power infrastructure costs and running costs.
The new Weatherite system incorporates a proven adiabatic humidifier that draws heat from the air by a natural evaporative process, producing a significant temperature drop, without the need for any mechanical cooling interface. The system also reduces the potential ingress of airborne contaminants and particulates, by incorporating a highly effective filtration system that can be specified to meet up to EU6 standards.
As a custom-built 'packaged solution', the Weatherite Direct Adiabatic Free Cooling range offers additional advantages, including high efficiency EC fan technology and state-of-the-art BMS control and monitoring facilities. Each unit is designed and built within Weatherite's UK advanced manufacturing centre, which enables the company to deliver cooling solutions to suit the specific Data Centre in terms of specification and cooling performance. The units are also pre-commissioned and tested before going to site, which saves time and reduces expensive on-site build costs. The units can be installed either inside or outside the data centre, to suit the needs of each installation.
Weatherite's Direct Fresh Air Adiabatic Cooling system is also an ideal solution for aisle containment applications and is available with cooling capacities from 15kW to 80kW.
Paul Griffiths, Technical Director of Weatherite Manufacturing, comments:
"We have developed this new direct fresh air adiabatic solution due to the changing requirements in this sector. Our solution utilises a well established evaporative adiabatic cooling module, direct drive E.C. speed controlled fans and Trend IQ3 control strategy to ensure safe and efficient unit operation.
Weatherite is confidennt that it offers Data Centre managers an energy efficient option that delivers all the benefits of modulating direct free cooling, while also removing the need for 'top-up' mechanical cooling - reducing life time operational costs."
The Weatherite Group has been cooling IT critical environments using direct free cooling for over 25 years, and has thousands of cooling units in situ within Data Centres, comms rooms and telecoms exchanges.